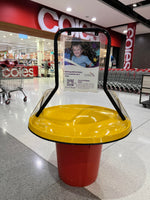 Digital Donations
We Create Your Very Own QR Code That Takes Your Prospective Donor Directly To Your Donation Portal.
We Create A Poster That Is Completely Customisable
From Colours Through To Branding To Match Your Organisation.
The Poster Is Created In A Custom Size To Match The Money Spinner Poster Holder Dimension.
Delivered Straight To Your Door.
Simple!
Click Here For More Information
About Money Spinner
Money Spinner Australia was launched in 1988. We help charities and non-for profit business across Australia raise money for those in need. Our fundraiser is a simple, low maintenance product that will allow you to raise steady and passive income for your charity.
We are a family run business that has worked alongside McDonalds, Woolworths, Rotary Clubs and other high profile charities for more than 30 years, raising millions of dollars for those in need  with little to no effort. It has proven itself over and over, with thousands of units now sited all over the country.
The Money Spinner is a high volume money maker for all types of charities and very popular as it requires so little effort to operate. A simple yet fun device that attracts children who in turn encourage their parents to 'spin' their loose change.  Positioned well in high traffic areas, The Money Spinner can raise up to $1000 per month! A great way to generate passive revenue for your charity. The Money Spinner comes with a variety of colour combinations to match your charity or business, sizing can be tailored to fit your needs.
If you would like to gain more information about the Money Spinner, please visit the Contact Us page.
Testimonials
Stockland Balgowlah has accommodated a Money Spinner in our centre for the past 3 years to support and raise money for the Sanfilippo Children's Foundation. I understand that the Money Spinner has raised approximately $12,000 per year on average and provided a wonderful entertainment opportunity to young children and families.

Lisa Vaughan, Centre Manager - Stockland Shopping Centre, Balgowlah, NSW
Woolworths Victoria and Tasmania have been purchasing Money Spinners for many years now through the Money Spinner company in Sydney. The kids love watching their donation spin around the top and fall into the bin. The quality of the product is great and their service excellent. I would highly recommend using the Money Spinner as a simple, passive and effective way to raise money.

Karen Gillespie, Community & Fundraising Victoria and Tasmania - Woolworths Food Group
We have eleven Money Spinners placed outside of Coles stores that produce up to $30,000 per year, proving a fantastic way to earn passive income for local charities.

Bill Kell, Treasurer - Waneroo Rotary Club
To date, the Money Spinner has helped the Sanfilippo Children's Foundation to generate almost $18,000 research dollars.

Ingrid Maack, Communications and Community Fundraising - Sanfilippo Children's Foundation
The Money Spinner we have in our reception area is a constant source of amusement to the children waiting for their appointments which is why we just ordered a second one for a new centre just opening. The Money Spinner brings in a steady income primarily from this but we can move it easily when holding events where it can also act as payment point for whatever activity we choose. It's a win/win/win!

Russell Squire, Community Relations Coordinator – Taralye Victoria
These Money Spinners are always popular with children, who love to watch the money spin its ways into the collection box. It even gives them the opportunity to race their friend, sibling or parent by entering money at the same time on each side and see whose coin drops first!

Royal Life Saving Western Australia
Benefits of The Money Spinner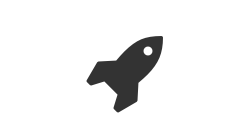 Skyrocket Your Fundraising Revenue
Your fundraising efforts will soar when you use the Money Spinner. It is a natural attraction that brings in loads of people willing to donate their spare cash. It is capable of bringing in lot of money, very fast.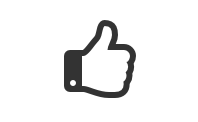 A Fun Way to Donate to Charity
The Money Spinner is not just a boring bucket to put your money in, it is fun way for the kids to learn and have fun. They can have races, compare the speed of different coins or just enjoy watching the coins go 'round and 'round till they drop through the hole.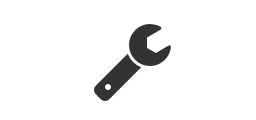 Requires Very Little Maintenance
One of the great features of The Money Spinner in the fact that it is so low maintenance. There are no moving parts, electronics or anything that can go wrong. All it needs is a bit of a clean every now and then and it's ready to roll again.